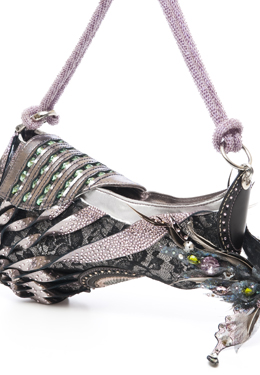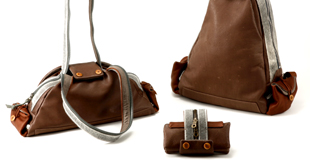 Learn fundamental knowledge and techniques required for bag making in a structured manner over one year
Focusing on design and production techniques of various bags, one will learn the basic knowledge required for becoming a professional bag creator such as preparing full-scale drawing, material knowledge and marketing know-how. Moreover, curriculum for becoming a creator, who is always one step ahead is also available, such as metal processing for creating original tags, surface processing for learning the art of printing, and company collaboration assignments or nurturing practical capabilities.
Select Topics
Full-scale Drawing
You will learn the technique to beautifully and accurately draw the bag of your imagination from its shape or structure of detailed sub parts. You will create an accurate design diagram while correcting the drawing for problems when creating a paper pattern or stitching.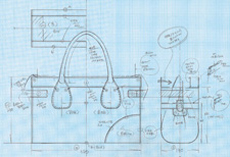 Hand-made Bag Making
Features of hand-made (hand stitch) is "durability" and "beauty of stitching". Uniform front and back sewing without flaying around edges even if bobbin thread runs out. However, it needs the highest level of material, technology and craftsman's attention and devotion.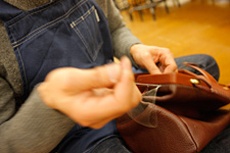 Textile Design
Textile refers to fabric or cloth. You will prepare design using design software, and create the fabric of original design with the latest printing technology. You will learn about coloration that beautifully renders the wide field of textile and changes in image by repeating the patterns. You will also design and make bags using drawing patterns.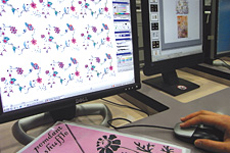 On-campus Competition
In the final assignment of first year, you create a bag according to the assigned theme using the knowledge and techniques learned over one year from design to creation. Bags created are displayed in a fashion show event. Outstanding performance award is given based on the popularity rating of faculty and students.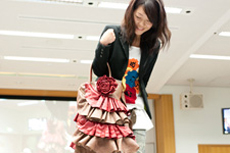 Academic-Industry Partnership Project
As a part of hands-on teaching, we actively undertake classes for collaborating with companies. Second year students also undertake the assignment of collaborating with popular brands for product development. In accordance with the image of a brand, students propose designs with the aim of developing commercial products. Experiencing the actual professional playing field while in the school become great advantage in acquiring practical capabilities.