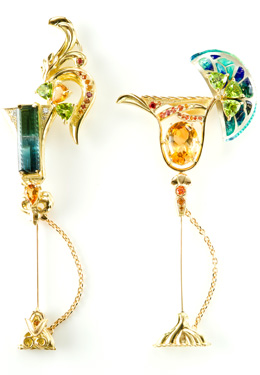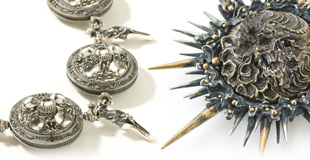 Pursue an area of specialization
Even though we widely use jewelry as a term, there are several types of jewelry, such as sparkling jewelry with lots of studded gems and silver accessories that look cool and create unique way of looking at the world. In this course, you will learn specialized techniques required for expressing the jewelry that you want to create such as metal working and stone setting. You will also explore the possibility of using jewelry as a communication tool by presenting your work to the outside world.
Select Topics
High Jewelry
Jewelry making by using the brightness and beauty of expensive jewels such as diamond and emerald to the maximum possible extent. The focus is on making new high-end jewelry loved by everyone regardless of age by combining "Modern Feeling" and "Contemporary Techniques" such as diamond cutting and polishing, and cloisonné work, descending from the medieval Europe.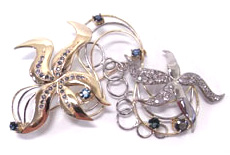 Silver Accessory & Craft
In this course students learn wide range of techniques from traditional Japanese metalworking techniques to WAX technique, which is essential for making silver accessories. Another feature of this course is that it offers several opportunities to students to present their work to external world by establishing an original brand, organizing an exhibition and through media publication.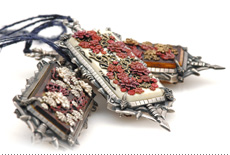 Fashion Art Accessory
Quest for how to express "the personality"  through accessories. Not only metals or precious stones, by looking out for the materials that can become jewelry, students learn how to expand the possibilities of creating jewelry from accessories spelling their unique concepts and stories contained in the material.