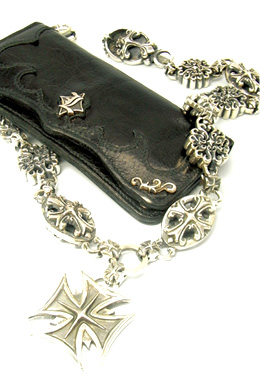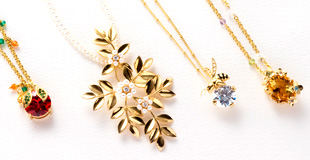 Aiming to hit the ground from day one
In addition to acquiring the technical skills and knowledge required for creating new items that will not only lead to your self-satisfaction, this program also nurture creators who can start to work professionally from day one after graduation. Industry needs human talent with deep expertise as designer, craftsman, coordinator etc. having a complete understanding of the flow starting from product planning up until sales. This course will also cultivate business sense and know-how of volume production by collaborating with companies and engaging in off-campus sales events.
Bridal Jewelry
Within the jewelry industry the highest demand is for bridal jewelry. Students learn not only how to produce a beautiful product but also how to handle expensive materials, how to develop products that respond to the changing attitudes toward marriage, and how to produce sophisticated designs.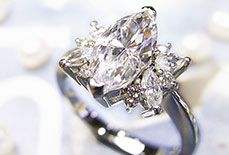 Order Design
Customers seek different kinds of jewelry to suit their lifestyles and usage patterns. Students acquire marketing know-how, which is the basis of product development, and develop skills for proposing designs based on their accurate understandings of customer needs.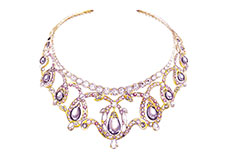 Store Planning
Students learn about product concepts and sales, brand logos, packaging, and displays, thereby acquiring all the skills necessary to establish and manage their own businesses.