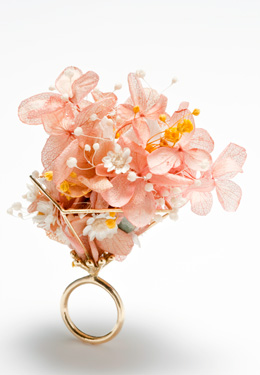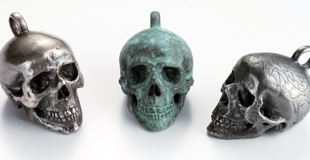 This two-year specialized technical course offers the quickest way to master the skills necessary for designing and creating products as well as operating the business. Students can select classes that suite their interests such as the bridal jewelry program for creating the shape of happiness and the silver accessory program for creating a unique product theme. A full lineup of practical programs such as product development, design proposal, display, and sales are also available. The course is recommended for people who want to start building a career as soon as possible.
Gold Jewelry
Students learn techniques for shaping and finishing 18k gold. In creating rings, they study skillfully crafted product lines highlighting stones. They will create merchantable designs with high stone setting quality and creativity.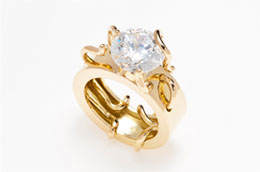 Bridal Jewelry
Within the jewelry industry the highest demand is for bridal jewelry. Students learn not only how to produce a beautiful product but also how to handle expensive materials, how to develop products that respond to the changing attitudes toward marriage, and how to produce sophisticated designs.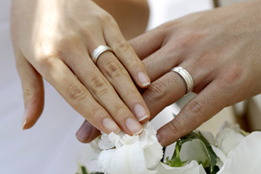 Product Planning
This curriculum offers academic-industrial joint projects with jewelers and clothing companies. Students will gain hands-on experience regarding the essentials of product planning such as product and package designs that match corporate images and meet market needs.