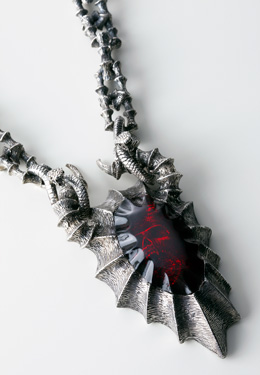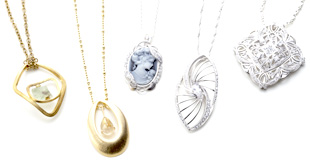 In this course, students learn how to take their work to the next level. They will raise their level of expertise by exploring new materials and learning the culture and history of jewelry. They will also study craftsmanship including traditional delicate engraving and cloisonné as well as manual metal crafting from ancient Japan. They will work on assignments that may give them a chance to introduce their own brand such as a sales-on-order event outside school or a graduation work exhibition at a major department store.
Stone Setting
Stone setting requires much skill. In this curriculum, students learn various types of stone setting techniques and create one-of-a-kind, high-grade jewelry that maximizes the shine and beauty of a gem.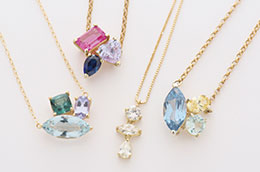 Jewelry Design I
Students design shapes and colors of jewelry such as rings, earrings, and necklaces. They will learn characteristics of precious metals and stones in relation to purchasing budget, customers, and the market.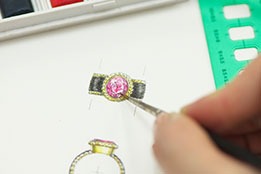 Japanese Traditional Techniques
Students learn Japanese traditional metal crafting such as irogane in which colored metals are used to create patterns, wabori or engraving using a chisel, and zougan (damascening), and apply these techniques to creating unique jewelry.