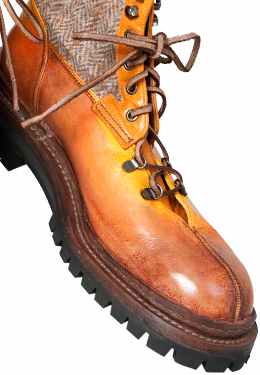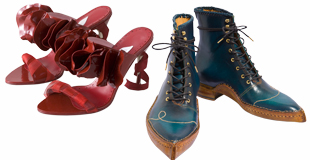 Learn basic knowledge and techniques required for shoes industry over 2 years in a structured manner
Focusing on the design and production technique of various shoe, you will acquire the fundamental knowledge required for shoe creation such as materials (material science), foot (foot anatomy), last (wood pattern) and marketing. While deepening your knowledge about shoes with differing characteristics such as traditional shoes, fashion shoes and sneakers, you will aim to become a shoemaker with wide horizons without restricting yourself to these frontiers.
Select Topics
Idea Inquiry
Finding the origin of 'idea' by stirring hands. Try to change the thickness of lines, to draw by a pencil on a piece of rugged paper, etc., by continuing these processes, you can find out your own originality.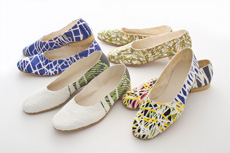 Original My Shoes
The final project of the first grade students, is to make original shoes based on the given theme. Staring from selecting materials, pattern development, and lasting the outsole – everything is done by themselves. Students wear those shoes for presentation in the form of a fashion show.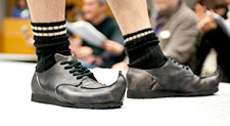 Division of Labor
For production on a large scale, usually the process of designing, patterning, and lasting of outsole, is divided by each specialty. In this project, students experience making a pair of shoes by division of labor in each group.